Researchers from Osaka University have teamed up with the Advanced Telecommunications Research Institute (ATR) to develop a minimalist humanoid robot that recreates the physical presence of a remote user.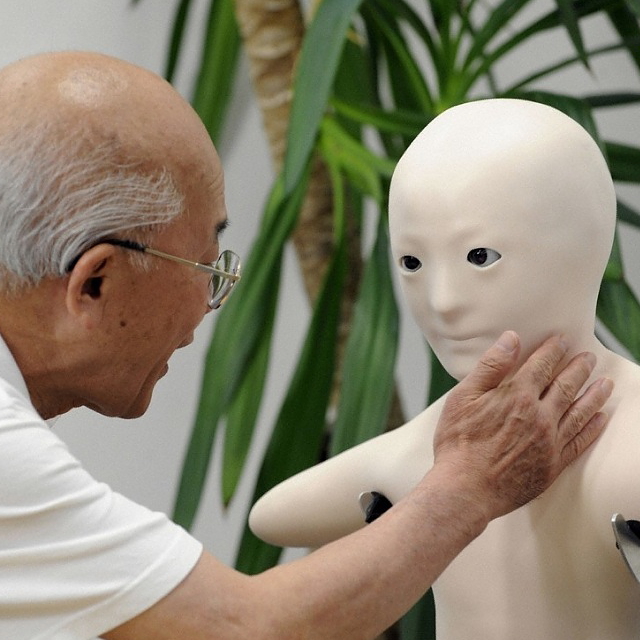 Named "Telenoid R1," the teleoperated communication robot measures 80 centimeters (31 in) tall and weighs 5 kilograms (11 lbs). The portable machine features a soft silicone body that is pleasant to the touch, and it uses 9 actuators to move its eyes, mouth, head and rudimentary limbs.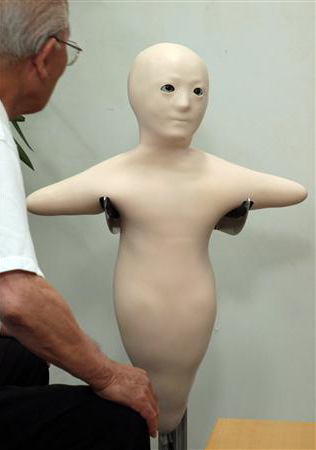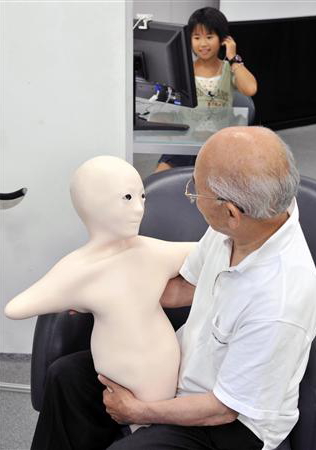 Data is transmitted between the user and robot via Internet connection
The Telenoid R1 robot is designed to add an element of realism to long-distance communication by recreating the physical presence of the remote user. The robot's actions mirror those of the remote user, whose movements are monitored by real-time face tracking software on the user's computer. Users can also transmit their voice through the robot's embedded speakers.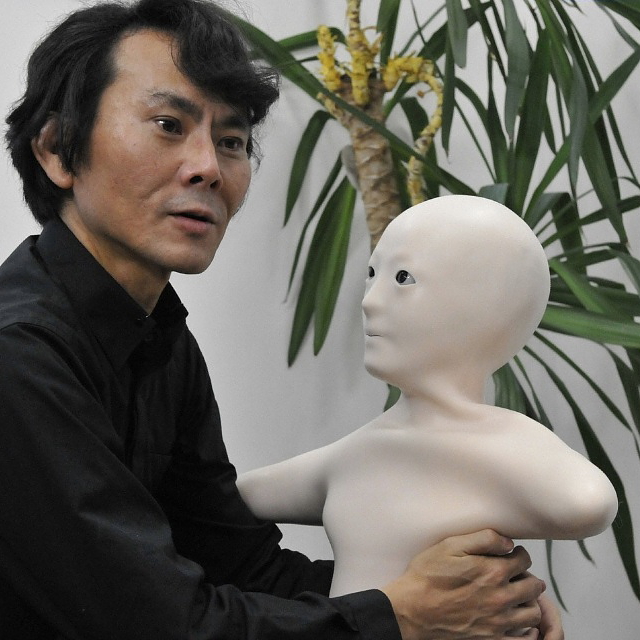 Telenoid R1 with Dr. Hiroshi Ishiguro (Osaka University)
The Telenoid R1 is endowed with only the most basic human features -- just enough to recreate the physical presence of the remote user, according to robot's creators. The robot's androgynous and ageless look makes it suitable for a wide range of users, whether they are male, female, young or old.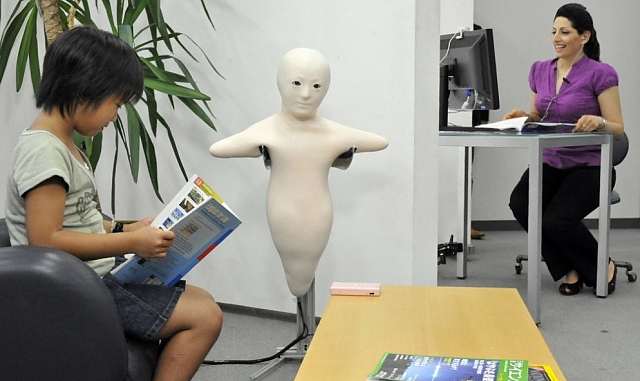 English lessons can be conducted via the Telenoid R1 robot
At the unveiling in Osaka on August 1, the developers announced plans to begin selling two versions of the minimalist humanoid in October. The high-end model will be priced at about 3 million yen ($35,000), and a cheaper model will be available for about 700,000 yen ($8,000).
Here's a short video demonstration.