Nine locust sculptures made from fake designer bags were removed from an art exhibit in Kobe, Japan after a complaint lodged by luxury fashion house Louis Vuitton.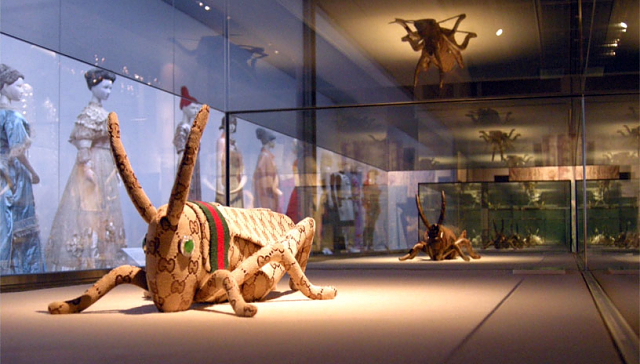 Locust sculptures made from fake designer bags
The works -- created by Kyoto-based artist Mitsuhiro Okamoto -- were on display at the Kobe Fashion Museum from April 15 until their removal in May.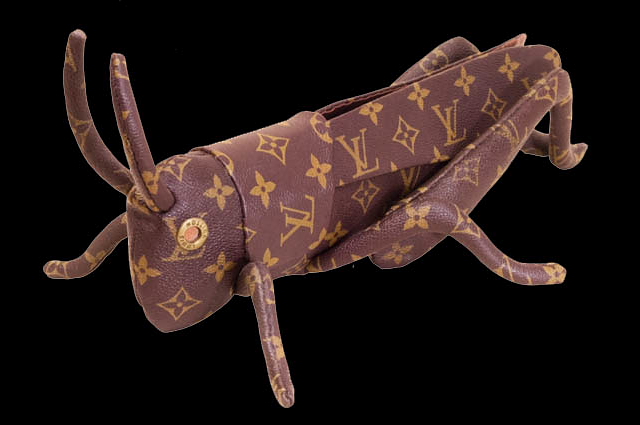 Batta Mon LV
The sculptures, which measure about 40 centimeters (16 in) long, are titled "Batta Mon" -- a play on the words batta ("locust") and battamon (slang for "knockoff"). According to the artist, the works are meant to raise questions about the relationship between authenticity and imitation in a consumer-driven society.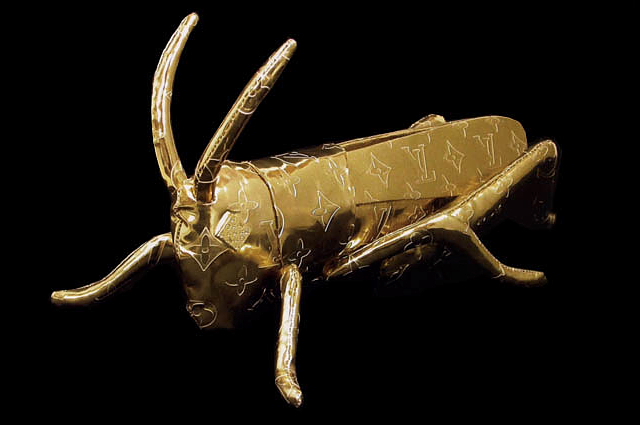 Batta Mon LV M Mr
Unfortunately, Okamoto's social commentary was lost on Louis Vuitton, who claim the Batta Mon sculptures represent an endorsement of the illegal trade in counterfeit goods. The Kobe Fashion Museum promptly removed the sculptures from the exhibit in May, after receiving a letter of complaint from Louis Vuitton claiming that the works damage the image of their luxury products because they incorporate material from counterfeit products.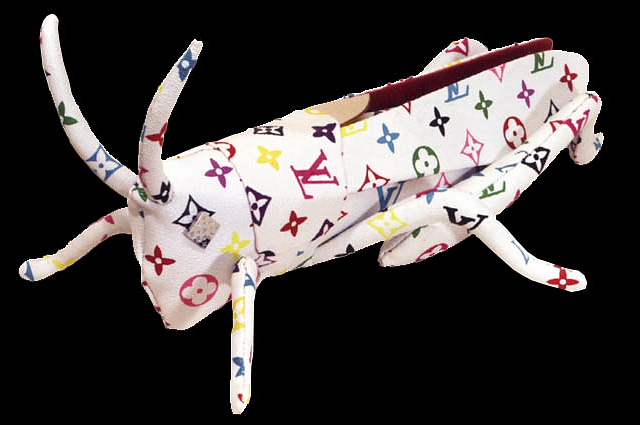 Batta Mon LV M Mc
A museum official told reporters that it was unclear whether or not the exhibit infringed on trademark rights, but said that the museum removed the pieces to avoid a legal dispute.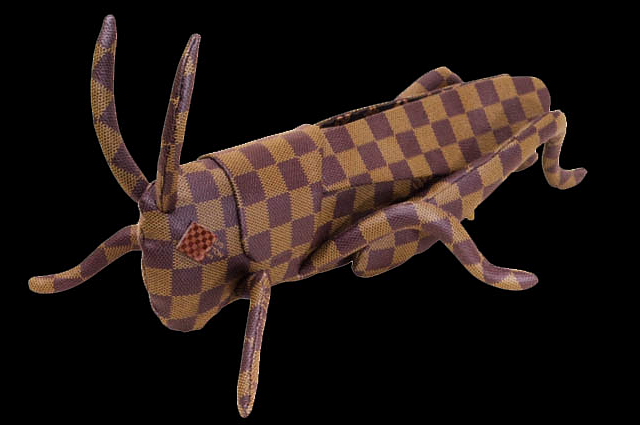 Batta Mon LV Da
Okamoto, who was not pleased with the museum's eagerness to bow to the will of a large corporation, said, "It is ridiculous to lump the Batta Mon sculptures into the same category as counterfeit products made for commercial purposes."
Louis Vuitton declined to comment on the matter.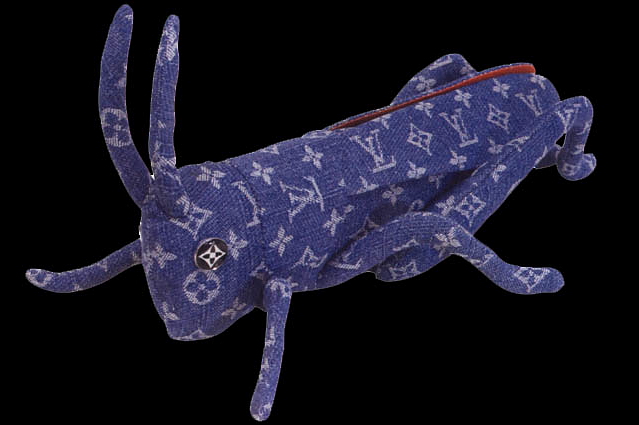 Batta Mon LV M De
Five of Okamoto's Batta Mon sculptures are made from fake Louis Vuitton bags. The other four are made from fake Chanel, Gucci, Coach, and Fendi bags.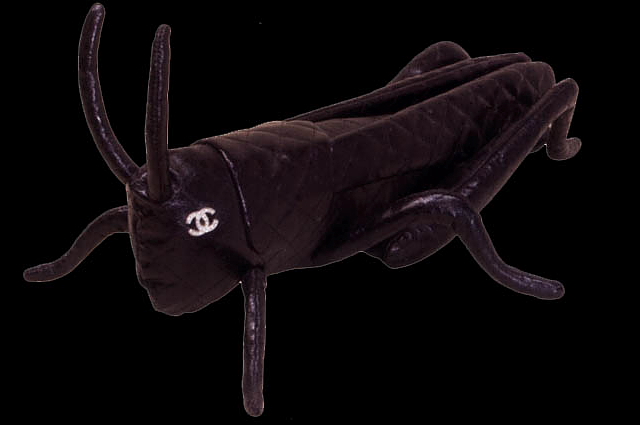 Batta Mon CC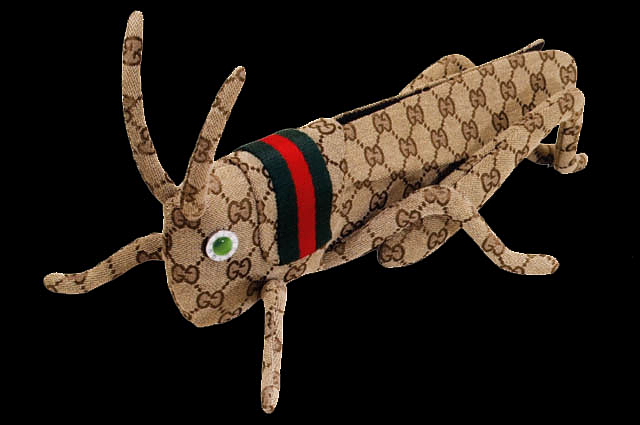 Batta Mon GC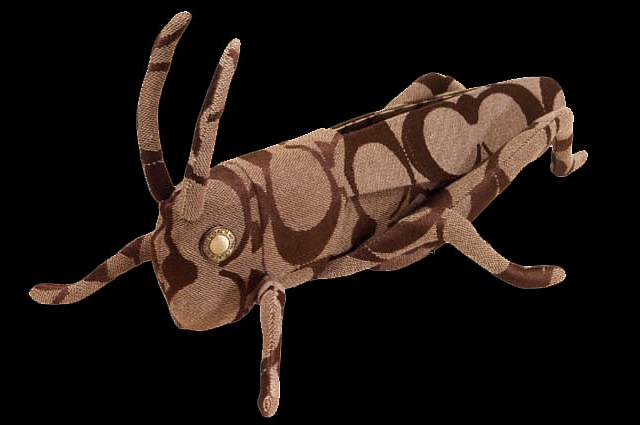 Batta Mon CC

Batta Mon FD
[Sources: Asahi // Mitsuhiro Okamoto]