+ Video
Doctors from the Showa University School of Dentistry have teamed up with Kyushu-based robot developer tmsuk to create a robotic dental patient. The female humanoid, named Hanako Showa, is designed to act as a training tool for dental students. In addition to wincing in pain when a dentist-in-training makes a mistake, the robot can roll her eyes, blink, move her jaw, and wiggle her tongue. To add to the realism, she slackens her jaw muscles when she grows tired. And she drools.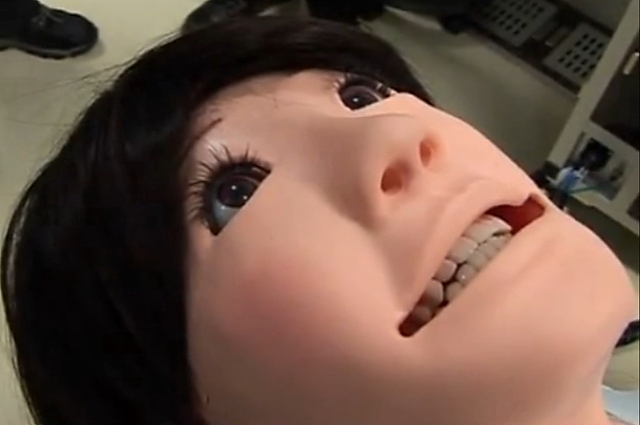 The robot research team was led by Waseda University professor Atsuo Takanishi, who previously worked with tmsuk to develop the KOBIAN emotional humanoid unveiled last year.
Hanako is now being used at Showa University to train and evaluate dental students. This month, 88 students tested their skills on the robot.
[Link: PhysOrg]
- See also: Simroid dental patient robot