At the CEATEC Japan 2010 trade show now being held in Chiba (Oct 5-9), Nissan is exhibiting a futuristic model of a solar-powered wireless charging station for electric vehicles.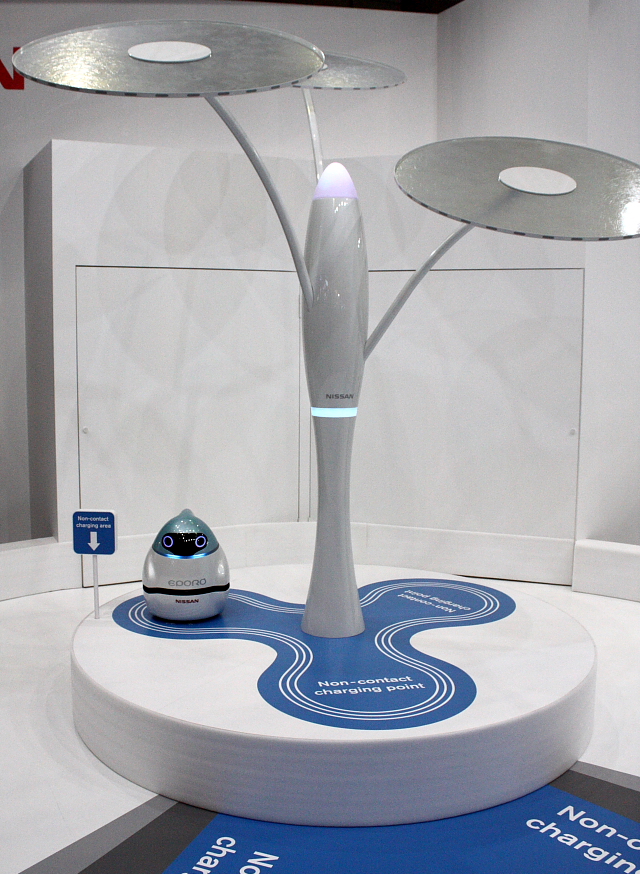 Solar Tree: Coming in 2030 to a city near you
The envisioned tree-shaped charging station -- called the "Solar Tree" -- stands 12 meters (39 ft) tall and has three translucent round solar panels that follow the sun across the sky. With an expected conversion efficiency of 30%, the three solar panels together can generate 20 kilowatts of power. At the base of each tree is a clover leaf-shaped wireless charging pad that can recharge batteries from a short distance, without the use of cables or plugs.
As part of the exhibition, Nissan showed off the latest version of its EPORO robot car, which has been outfitted with a wireless power system. In addition to recharging itself under a Solar Tree, the robot can also repower itself on the go by receiving electrical energy via charging lanes on the road.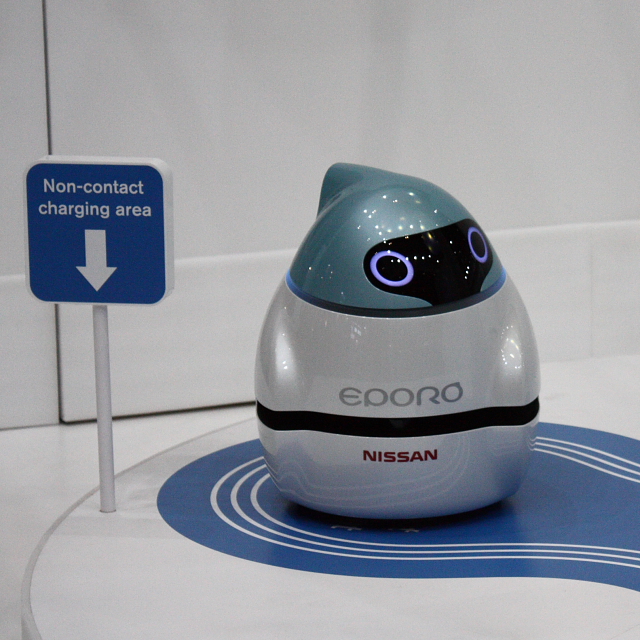 EPORO robot recharging under a Solar Tree
Solar Trees can be used individually as small-scale charging stations in urban areas, or they can be grouped into forests to produce energy on the scale of power plants. According to Nissan's design, a forest of 1,000 Solar Trees will be able to provide electricity for 7,000 households.
In addition to providing power, Solar Trees can provide some relief from the heat in summer. The translucent solar panels offer protection from UV light, while fine mist emitted from the edges of the panels works to reduce the temperature in the immediate vicinity.